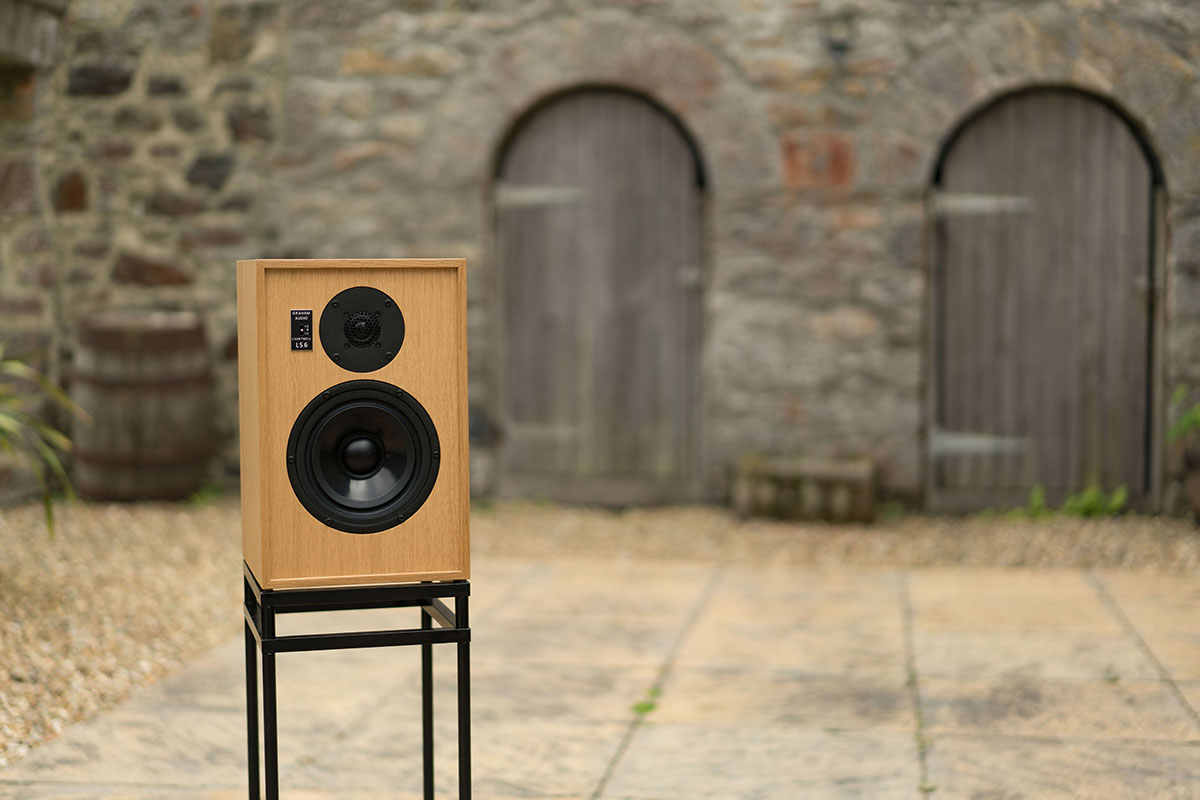 Graham Audio LS6
Sitting between the LS3/5 and LS5/9 in size, the Chartwell LS6 offers much greater power handling and bass extension than the LS3/5 while retaining the lucid midrange and imaging.
Call ‭0161 917 0642, email info@strictlystereo.com or contact us with a question about this product.
Product Details
Following the success of the Graham Audio LS3/5 and LS5/9, the team at Graham Audio was curious to discover what could be done with a cabinet that was sized somewhere between the two.
The result is the Chartwell LS6, designed by Derek Hughes. A custom built 6 inch long-throw bass drive unit mated to a compact 17 litre cabinet gives bass extension and power handling that is comparable to the LS5/9. The bespoke 19mm dome tweeter extends to beyond 20kHz. The overall response retains the smoothness of both the LS3/5 and LS5/9.
A large rear mounted port gives effortless bass, while allowing us to minimise the size of the cabinet to allow it to blend easily into typical domestic environments.
A sophisticated crossover network blends the two units and equalises the overall response for optimum performance in free space. A switch on the front baffle adjusts the tweeter level to +1dB or +2dB. This can be useful for situations where the listening position is off axis.
In common with all Graham loudspeakers, the cabinet uses the classic BBC "thinwall" construction, where the panels are mass-loaded to ensure that resonances are moved away from the critical mid-range region, and a layer of Rockwool is held in place by fabric to provide air damping. Hand-matched veneers are applied and finished to a very high standard. The grille is carefully designed to minimise diffraction effects and is held in place by concealed rare-earth magnets.
Specifications
2 way with reflex loading
Thin wall damped construction
Real wood veneer finish
Dimensions: 24cm x 37cm x 26cm (W x H x D)
Weight: 9.5kg
Frequency response: 45Hz to 20kHz, +/-2dB
Nominal impedance: 8Ω
Sensitivity: 87dB SPL (2.83V, 1m)
Maximum output: Over 100dB for a pair at 2m
Bass/midrange driver: 165mm polypropylene
Tweeter: 19mm dome tweeter
Recommended amplifier power: 50 to 150 watts unclipped programme