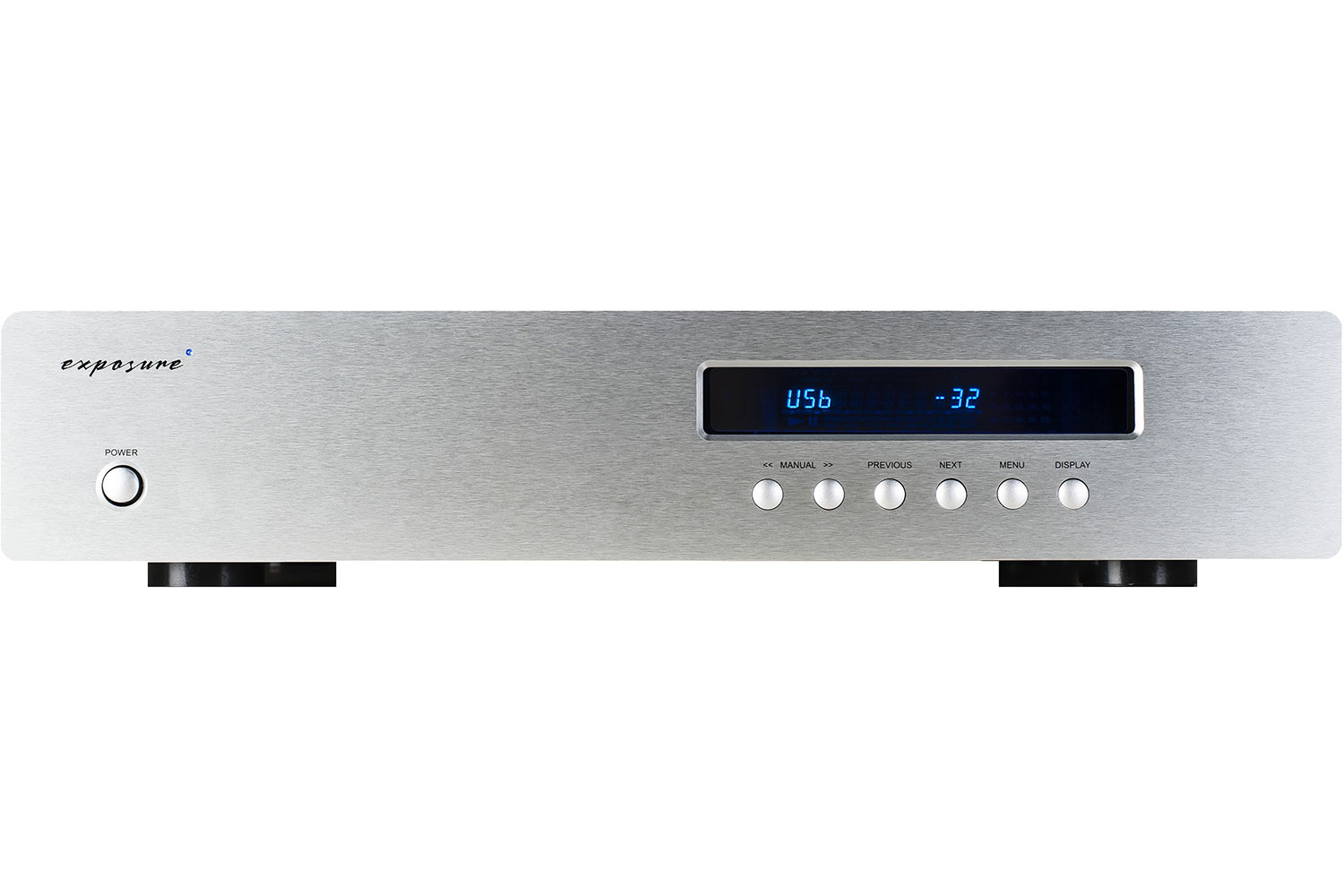 Exposure 2010S2 DSD DAC
The Exposure 2010S2 DSD DAC is a recent update to the well received 2010S2 DAC. The big news of course is the addition of DSD support (up to DSD64) via DSD over PCM, but Exposure managed to fit in several other enhancements and sound quality improvements over the earlier version. The result of these efforts exceeded even Exposure's expectations. Plans for a future 3010S2 standalone DAC have been shelved indefinitely.
Call ‭0161 917 0642, email info@strictlystereo.com or contact us with a question about this product.
Price Match | Free Delivery | Free 30 Day Returns
Product Details
Multiple stages of regulation for SPDIF input receiver, USB input, clock oscillator, DAC and output stage for accurate output.
Very clean master clock to SPDIF input receiver and USB input to ensure low jitter operation.
Discrete filter and output stage for optimum performance (no Op-Amp ICs).
Digital output can be switched "on" or "off" (and is re-timed) to reduce the jitter level as compared to SPDIF input. This function can also be used to convert USB input to SPDIF output.
DSD (x64 DoP) via the USB2 input
Remote control
Three year guarantee
Available in black or titanium
Specifications
Frequency Response : 20Hz - 20Khz ± 0.2dB
Total Harmonic Distortion : <0.005% at 2V RMS 1KHz output
Signal to Noise Ratio : >110dB ref 2V RMS output @ 1KHz
Channel Separation : 20Hz - 20KHz, >60dB
SPDIF Inputs : 32KHz to 192KHz up to 24 bits
USB Input : 44.1KHz to 192KHz up to 24 bits DSD x64
Mains Supply (factory set) : 110/120V or 220/240V, 50/60Hz
Power Consumption : 20VA
Dimensions - H x W x D : 90 mm x 440 mm x 310 mm
Nett Weight (unpacked) : 5kg
Gross Weight (packed) : 7kg